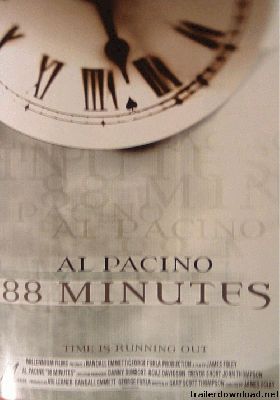 In 88 Minutes, Al Pacino stars as Dr. Jack Gramm, a college professor who moonlights as a forensic psychiatrist for the FBI. When Gramm receives a death threat claiming he has only 88 minutes to live, he must use all his skills and training to narrow down the possible suspects, who include a disgruntled student, a jilted former lover, and a serial killer who is already on death row, before his time runs out.
Web Oficial: http://www.sonypictures.com/movies/88minutes/index.html
Estreno Cines 18 Abril 2008...